Frequently asked questions
What are Eyelash Extensions?
---
Eyelash extensions are false lashes which are applied to each of your natural lashes with surgical adhesive and they can last between 2-6 weeks. At Lead with Lashes we use synthetic Mink and Silk Lash extensions.
---
What are some of the benefits of having Eyelash Extensions?
---
Eyelash extensions add volume and length to your natural lashes. They can give the dramatic effect of false lashes while being more polished and because they are applied individually you have more control over how much drama your lashes have.
You no longer need to apply mascara, or false lashes saving time and effort in the morning.
Eyelash extensions accentuate the colour and shape of the eye, much like Makeup can and so some wearers choose not to wear eye makeup with their extensions as they feel there is no longer a need for it.
You look more youthful and awake with Lash extensions.
Lash extensions will give you a confidence boost and make you feel amazing.
Because your lash extensions are professionally applied to each of your own lashes and are designed to last for a matter of weeks, you can do the things you normally do such as exercising or swimming without having to worry about your mascara running.
---
How does Lead with Lashes apply Lash Extensions?
---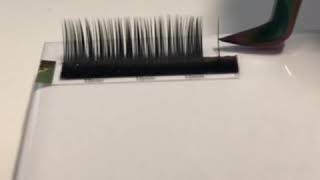 First we assess your eye shape and the health/density/length/strength/curl of your natural lashes while consulting with you about how you would like your lashes to look. Taking all this into consideration we then plan how we will apply your lashes to give you the best set while ensuring the health of your natural lashes.
Next we will tape down your bottom lashes to avoid lashing them or having your top lashes getting stuck to them during the process.
Once your bottom lashes are tucked away we then ask you to close your eyes for the duration of the procedure for safety reasons.
A primer is then applied to your lashes to remove any proteins which can stop the lash adhesive working to its fullest potential.
Your Lash Tech then carefully separates each of your lashes using one pair of tweezers (we call this isolation) and then with another pair of tweezers your Lash Tech will pick up a Lash Extension, dip it carefully in adhesive and then apply it to your natural lash while making sure your other lashes do not come into contact with it while the glue is drying.
We repeat this step until we have done all of your lashes that can carry the weight of a lash extension without causing damage.
We will then fan your lashes and remove the tape applied to reveal your beautiful set of Lash extensions.
---
How long does the procedure take?
---
A standard full set of classic lashes normally takes around 90 mins
If you have large eyes or if you have especially dense lashes it can take around 2 hours.
We give a Volume full set 2 hours to complete.
Refills range between 45min to an hour depending on how many lashes you have left.
When booking with us online, each appointment will have the booking time specified so you can plan ahead.
---
How long do my Lash Extensions last?
---
On average lash extensions can last between 2-6 weeks and this varies from person to person depending on factors such as;
Activity level
Levels of Oil in your skin
What beauty products you use
How you treat your lashes (After Care)
The growth cycle of your lashes
Your lashes naturally shed so you can expect to lose around 2-5 lashes a day. As your natural lashes grow out and shed your lash extensions will also grow out and shed along with them.
---
How do I maintain my Lash Extensions?
---
If lash extensions are something you would like to maintain we encourage our clients to have them refilled regularly every 2-3 weeks.
Anything past the 4 week mark will be considered a full set as your lashes would have grown out to a point where we are unable to give you a good set within a refill time frame.
In this appointment we remove any lashes which have grown out and then we reapply lashes to fill in the gaps until your set is full again.
---
How much do Lash Extensions cost?
---
The price depends on the type of lashes you choose and the length of time your booking takes.
At Lead with Lashes, Full set prices currently range from $100.00 - $180.00
---
How do I prepare for my Lash appointment?
---
Please read through your booking confirmation email. This contains a questionnaire and consent information which we require you to sign for prior to your booking commencing. If you have read over it before you come in and you have any concerns please let us know so we can discuss them and ensure it is safe and you are comfortable with having lash extensions applied.
It is important you do not wear eye makeup to your appointment. Cleansing makeup from your lashes during your appointment takes away from your lashing time. Oil from makeup residue interferes with the adhesive used and makeup can also act as a barrier stopping an effective bond between your natural lash and the lash extension. Wearing makeup to your appointment will impact the longevity of your set (the lashes will fall off faster), and it also makes application difficult, so you are likely to receive less lashes during your booked time.
Please avoid caffeine prior to your appointment. We need to you to be still while we are applying lash extensions as it is a very meticulous procedure using sharp instruments. Caffeine prior to your appointment can make you twitch and fidget which means it is more difficult for us to apply lashes and as your appointment is time based may cause you to have fewer lashes applied overall.
Please arrive to your appointment on time, if you are late that time is taken from the slot you have reserved and that means less time for lashes.
Please put your phone on silent and place it away from you during your appointment.
Please understand we often keep chat to a minimum not because we don't want to talk to you but because when we talk our faces move and this can make applying lashes difficult, again meaning less lashes for you.
When booking a refill please be realistic about how many lashes you have left or are grown out. We assess your lashes upon your arrival and if we think you will need more time to have your set properly filled due to the number of lashes that are grown out or left from your last set, your options will be for us to;
-Extend your appointment time (only if our schedule allows) increasing the price of your appointment or
-We fill in as much as we can in the time frame you have booked.
If our schedule is full and you need more time to ensure your lashes are at their fullest we may not be able to accommodate you. If you are not sure please refer to our guide on the book online section when booking or send us a pic of your current lashes, we are happy to check it out for you.
Just a few handy tips
After your lash appointment part of the aftercare involved is to keep your lashes dry for 24 hours, if you think it is needed, wash your hair prior to your appointment saving you the worry of trying to wash your hair while keeping your lashes dry.
Have something to eat before your appointment especially if you have booked a full set.
As your appointment can be up to 2 hours long, we encourage our clients to visit the bathroom before we begin. There is no issue with you getting up during the procedure to go to the bathroom; however this will take away from your limited lashing time, again meaning fewer lashes for you.
---
What are 2D or Y Lashes?
---
Our standard Classic set we use 2D or Y Lash (which is like an individual split in 2 so it is shaped like a Y and is more dramatic than an individual) This set takes 90 Mins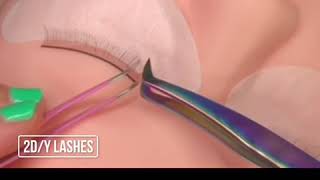 ---
What are Classic Lash Extensions?
---
This set is where one lash is placed on each of your natural lashes for a soft but accentuated and defined look.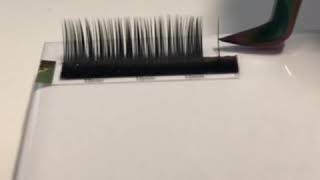 ---
What are Hybrid and Volume Lashes?
---
Volume is where we apply more than one lash to each of your natural lashes, Volume lashes are smaller in width and weight than your normal classic lash so it allows us to apply more without impacting the health of your natural lashes. Because we are applying between 2-6 lashes on each of your lashes, this adds the most volume to your lashes giving more drama than a classic set. This is our most dramatic set. We use both premade and Russian Volume Fans Please see the demo for Premade fans below, for Russian volumes please check out "What are Russian Volumes?" in the FAQ section.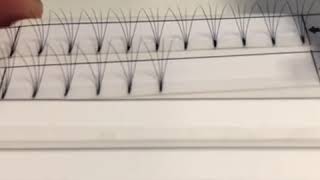 This set takes 2 hours Hybrid Set A Hybrid set is a combination of classic and volume lashes giving the definition of a classic set and the fullness of the volume set. This set also takes 2 hours.
---
What are Russian Volumes?
---
Russian Volumes are hand made fans, created at the time of your appointment by carefully picking up a "bunch" of smaller lash extensions, fanning them out, placing adhesive at the bottom so that when they are placed on the base of the natural lash they technically wrap around it. This can give better retention than a premade fan. This is a much more skilled technique which can take longer than a Classic or premade volume set. We allow 3 hours to complete Russian Volume sets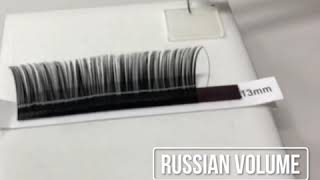 ---
---